FFL (Federal Firearms License) is a license issued by the Bureau of Alcohol, Tobacco, Firearms, and Explosives (ATF) that enables individuals at a company to engage in business pertaining to the manufacture, importation, and interstate/intrastate sales of firearms and ammunition. Possession of an FFL has been a legal requirement within the United States since the enactment of the Gun Control Act of 1968, as is regulated by the Code of Federal Regulations Title 27 Part 478 (27 CFR 478).
The FFL is intended for companies in the business of dealing, collecting, manufacturing, and importing firearms and ammunition. Each employee of the company must be listed as a responsible person on the license issued to the company.
Businesses must submit an application to the ATF via the Federal Firearms Licensing Center (FFLC). The FFLC conducts a full review of the application and supporting materials, including fingerprint cards and photographs. If approved, an Industry Operations Investigator (IOI) from the nearest ATF office to the applicant will conduct an in-person interview with the applicant to ensure Federal and State and local requirements of the licensing are being met. After the IOI submits a report approving the candidate, the FFLC completes application processing and issues a license.
How many different types of FFL / FFLs are there?
There are nine different kinds of FFL's out there, but for the vast majority of people interested in getting an FFL, only three really apply. The Type 01 FFL is the basic FFL that let's you buy, sell and repair most guns. It is somewhat limited in scope, but is very popular as it addresses the most common forms of commercial transactions in the gun world.
                                         Different FFL License Types
Below table represents different types of federal firearms licenses also known as FFL license types. Find out which FFL you should get.
| FFL Types | The Purpose of an FFL License | SOT Class |
| --- | --- | --- |
 

 

 

Type 1 FFL
Dealer in Firearms / Gunsmithing (firearms repair)
3
Type 2 FFL
Pawnbroker/Firearms' Dealer
3
Type 3 FFL
Collector of Curios and Relics
N/A
Type 6 FFL
Manufacturer of Ammunition for Firearms
N/A
Type 7 FFL
Manufacturer of Firearms & Ammunition
2
Type 8 FFL
Importer of Firearms/Ammunition
1
Type 9 FFL
Dealer in Destructive Devices
3
Type 10 FFL
Manufacturer of Destructive Devices, Ammunition for Destructive Devices, or Armor Piercing Ammunition
2
Type 11 FFL
Importer of Destructive Devices, Ammunition for Destructive Devices, or Armor Piercing Ammunition
The Type 03 FFL is your special collector's license, and only suited for acquiring old guns for a private collection. But if you are a collector, it is a powerful license that usually let's you bypass the paperwork and transfer fees of buying guns out of state or from dealers.
The Type 07 FFL is by far the most useful and versatile FFL for most people. Not only can you buy, sell and repair guns, you can also manufacture guns and ammo, plus sell NFA items like silencers, and with a Class 03 SOT, manufacture NFA items!
FFL Cost and Firearm Activity by FFL License Types [2021]
---
FFL Types and SOT Registration Cost [2021]
---
Firearm Activity by Type of FFL License
---
The Number of FFL Licenses Issued by Type
---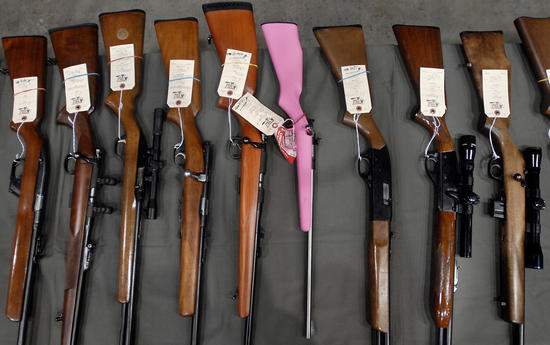 Total Number of FFLs by State
​Conclusion
Of course, you may decide a different FFL is what your business needs. The FFL123 licensing kit gives you access to all the tools you need to determine what FFL is right for you, along with personalized one-on-one support to guide you through the entire licensing process and beyond! We also provide support with getting industry contacts, private forums for discussing specific issues and questions with our expert staff and members, and much, much more…
Join FFL123.com to get the guide and learn more! See Benefits of an FFL See NRA Review of FFL123.com
Are you certain you understand all types of FFL now? Do you have any additional questions about FFL license types? You can get answers to your questions by contacting us.